She Takes a Very Detailed Look
Gabriele Fußy is a long-standing employee at the Windsbach factory. Since August 2015, she has been responsible for over-seeing quality assurance at the manufacturing plant. Her name stands for quality!
Before HELUKABEL delivers a cable, it undergoes a thorough inspection, which is organised by Gabriele Fußy. Each product runs though a long series of tests in her laboratory. These range from mecanical tests of the tensile strength and elongation, through electrical tests, and up to flame testing. She pays special attention to initial samples, whether raw materials or finished products. Non-routine tests are carried out by Fußy herself. It is exactly this diversity that makes the job so interesting for her.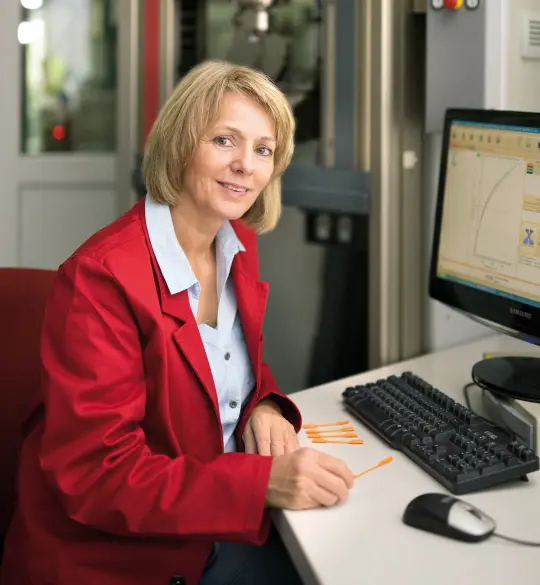 Gabriele Fußy is responsible for over-seeing quality-assurance at the manufacturing plant in Windsbach. (© HELUKABEL / Andreas Riedel)
Back