Cable Knitwear With Wow Factor
A designer dress made of cable? Rebecca Scherb proves that this unusual material has catwalk potential.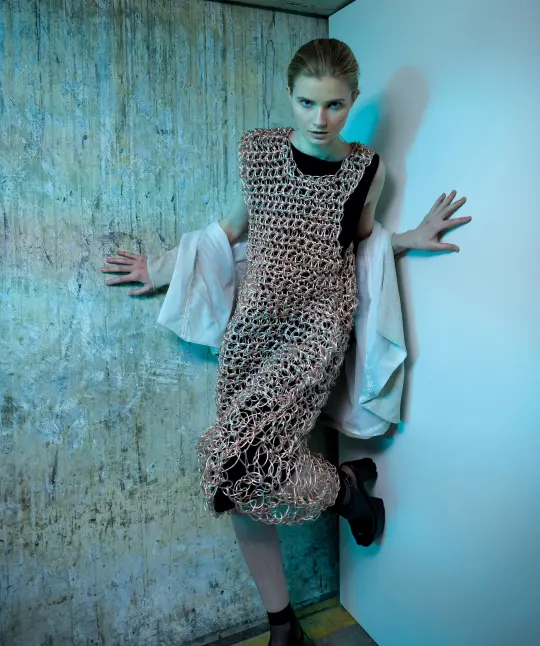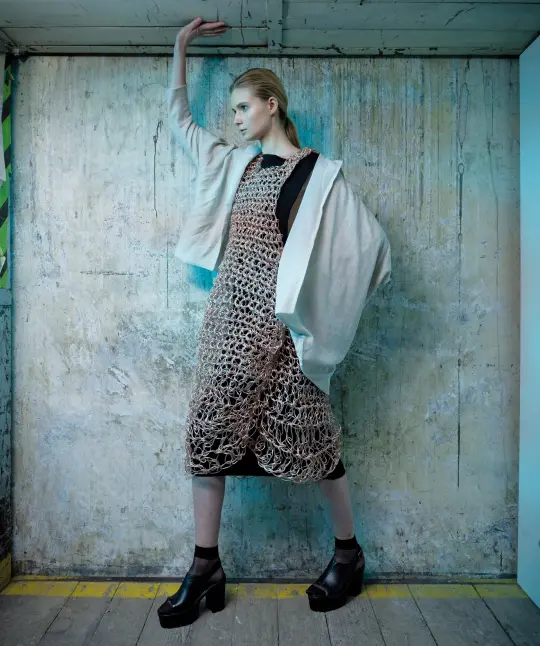 (© Rafael Krötz, Models: Miriam B. und Shiyu G)
ADMITTEDLY, THE AVANT-GARDE creations of designer Rebecca Scherb from Pforzheim are not suitablefor the office. Certainly, they are spectacular – and they demonstrate that knitwear need not always come in the form of a woollen cardigan. The transparent, straight-line garments and accessories in her collection impress withthe unusual material: audio cable. Rebecca Scherb is studying fashion at the Hochschule Pforzheim University School of Design and has produced the cable knitwear collection as part of her bachelor thesis.
"I wanted to combine traditional handicraft with something progressive and came across audio cable in the hardware store," the 24-year-old says. The gloss of the sheathing and the elegant shimmer of the thin copper cable inspired the student. She contacted HELUKABEL and obtained the support she needed to implement her project. "I have knitted a total of three kilometres of cable. I could never have afforded that without the material from HELUKABEL," Rebecca Scherb recounts. For knitting, the designer uses not conventional knitting needles but rather only her fingers – a painstaking and time-consuming technique. "I need around three weeks for a dress – made up not of eight but rather 18-hour days," Scherb says with a laugh.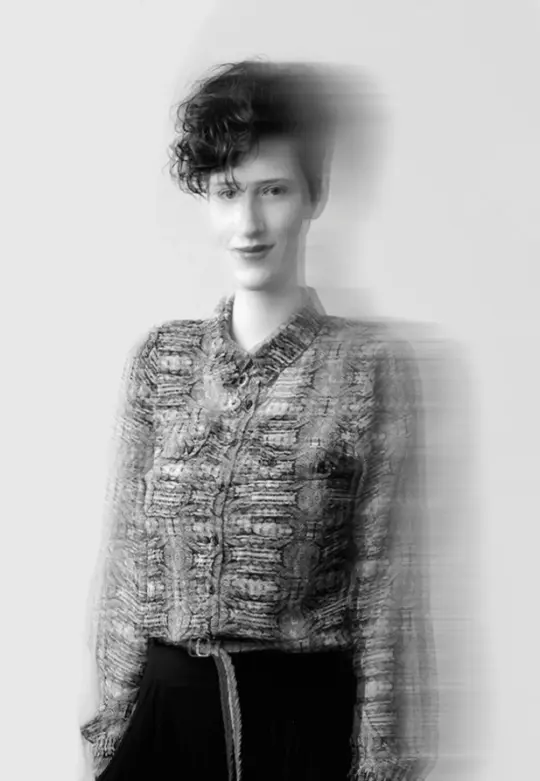 Back