Products for Potential Earthing Concepts

Single Cores
H07V-K / 07V-K
Application areas:
in electrical installation pipes either on or underneath plaster
internal wiring of devices, distribution boards and switchgear
lighting systems
Earthing / EMC-Acessories
STRANDED COPPER WIRE
Application areas:

Earthing machines / systems with corrosion protection
Protective equipotential bonding in CBN ring-conductor systems, e.g. in the automotive industry
CU-EARTHING STRAP
Application areas:

Automotive industry
Robot plants
Switch cabinet construction
Profinet Cables
HELUCONTROL® PROFINET 24V POWER PVC /+ FE PVC
Application areas:
For flexible applications involving medium mechanical stress with free movement, without tensile stress and without forced movement under dry, damp or wet conditions, indoor use only.
Used as a power supply to PROFINET components on machine tools, conveyer belts, production lines and in production plants.
HELUCHAIN® PROFINET 24V POWER PVC /+ FE PVC
Application areas:
In dry / damp rooms (not for outdoors)
PROFINET-conforming, highly flexible, PVC drag chain cable
In measurement and control technology for frequent lifting and bending stress in the automotive industry
Machine and tool construction
Permanently moving machine parts
EMC Cable Glands
HELUTOP® MS-EP
Properties

Optimum strain relief through clamping plates
No shield damage when assembling or disassembling rotating spring washers in the contact system
Contact made automatically when the gland is closed
Excellent shield damping and current deflection
High savings in time and installation costs
HELUTOP® MS-EP4
Properties

Optimal strain relief with clamping plates
No shield damage when assembling or disassembling rotating spring washers in the contact system
High savings in time and costs due to extremely easy installation and deinstallation
Contact made automatically when the gland is closed
Excellent shield damping and current deflection
Gentle contact of the springs on the shielding braid due to an extensive contact system area
Best vibration strength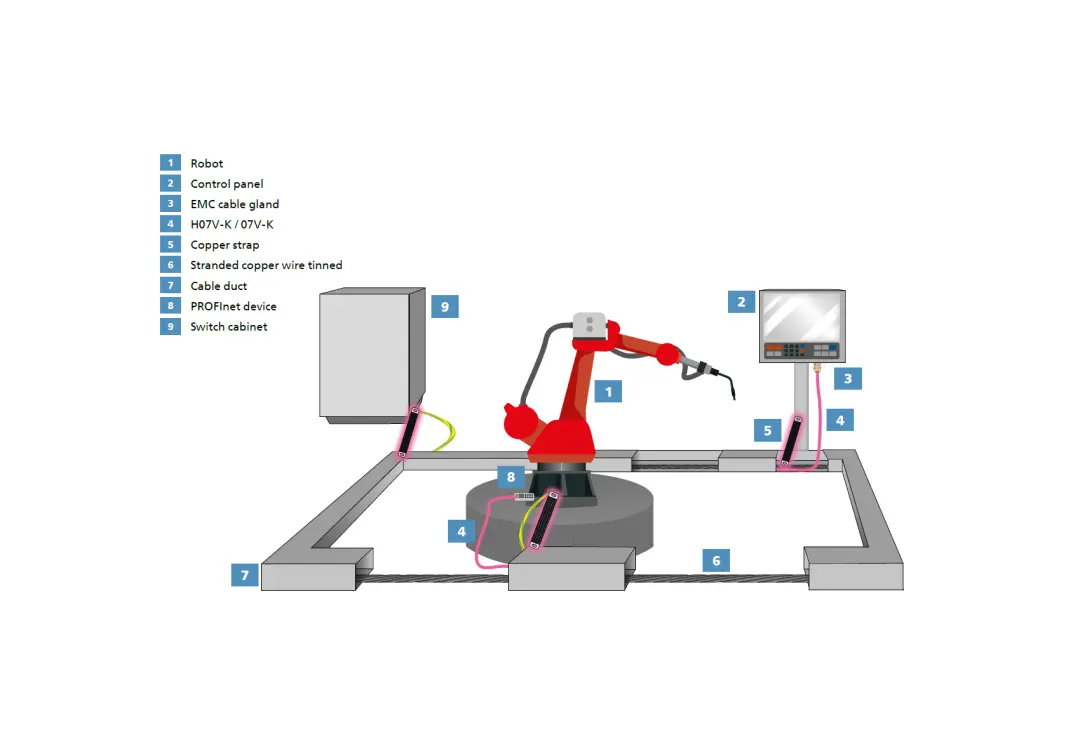 Back