"We hold true to the motto `think global, act local´"
Michael Hamsa, head of supply chain management at HELUKABEL, explains how supply chains can be made resilient and crisis-proof.

The Corona crisis has exposed weaknesses in the supply chains of many companies. There are several ways though that they can be made more crisis- and future-proof. From our perspective, the primary leverages for this are short distances, secure supplies and the increased digitalisation and automation of processes. HELUKABEL's basic strategy has always been to maintain close proximity to customers with a comprehensive and very diverse range of products. In order to be able to supply our international customers with this diversity quickly and reliably, we have set up an integrated supply chain that reflects the motto "think global, act local". From over 55 locations worldwide, we punctually deliver to local markets in a staggering total of 160 countries. The continental logistics hubs in Germany, the USA and China as well as the affiliated production plants act as backups for the local warehouse locations.
A Supply Chain That Meets Customer Needs
This regional production and storage concept enables us to keep transport distances short which not only boosts supply chain resilience, but also reduces costs for the customer and keeps the ecological footprint low. Another important factor positively affecting supply chain resilience is a long-term relationship with customers and service partners based on trust. Reliability, flexibility and high quality levels, together with responsible cooperation, are core values at HELUKABEL. The second key ingredient for a future-proof supply chain is consistent implementation of the "digitalised supply chain" as part of Industry 4.0. The pivotal concept here is the topology and best possible optimisation of the supply chain. To this end, we are pushing hard to create the paperless nexus between the multiple value-added stages that this requires. For example, highly automated high-bays warehouses contribute to customer-specific control, coupled with high levels of guaranteed stock. On request, HELUKABEL operates an active inventory management at the customer's premises, enabling them to benefit from reduced inventory levels and smaller capital tie-up. The digitalised supply chain allows us to think in new dimensions and improve the way we integrate customers into shared processes.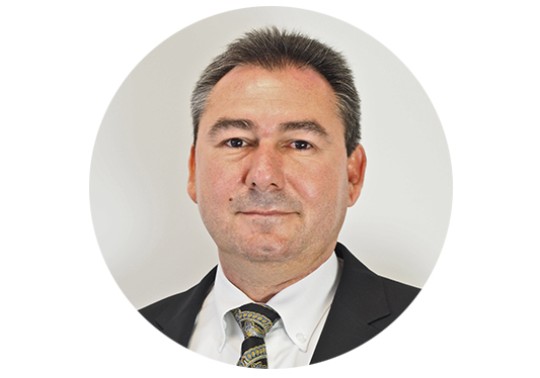 In his capacity as Head of Supply Chain Management, Michael Hamsa has been in charge of HELUKABEL's global supply chains and processes since 2015.
Back