Doing Good With Empty Printer Cartridges
HELUKABEL is involved in the "Sammeldrache" campaign in aid of the highschool "Hans-Grüninger-Gymnasium" in Markgröningen.

The campaign Sammeldrache is an initiative of INTERSEROH Product Cycle GmbH, in which companies donate their empty printer cartridges and ink cartridges to a social or public institution. In order for the printer cartridges to be recycled, they must first be cleaned, refurbished and refilled. After refilling, the cartridges are offered for resale on the ReuseMe-Toner.shop website. In terms of quality and range, they are absolutely comparable to the original cartridges. This initiative not only contributes to environmental protection, but sets a thought-provoking impulse to conserve resources. Depending on the quantity of cartridges donated, participating institutions are rewarded with so-called Green Environmental Points. The points can then be exchanged for sports equipment, learning materials or toys, for example.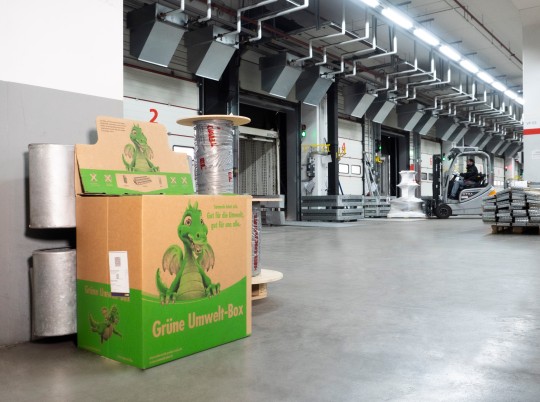 HELUKABEL has been collecting empty printer cartridges since March 2007 and supports the highschool "Hans-Grüninger-Gymnasium" in Markgröningen. Thanks to the donations from HELUKABEL and other sponsors, the grammar school's points account accumulates so many Green Environmental Points every year that they receive materials such as table tennis bats, pin boards or teaching materials free of charge once or twice a year.
More about the Sammeldrache campaign: www.sammeldrache.de
Back