"We Verify, Test and Organise the Certification Process. This Assures Our Customers That They Are Always in Compliance."
Horst Kappler (65), who has been with HELUKABEL for 26 years, looks back on 35 years of work experience with cables and wires. As head of engineering, he not only keeps a constant eye on every product characteristic, but also oversees, along with his team, compliance and implementation of norms, standards and policies.

How have requirements for cables and wires changed during the 26 years of your career at HELUKABEL?
They've virtually exploded! Today's customers expect a greater variety of products and customised solutions with regards to heat resistance, mechanical stability and chemical resistance, for example. In general, the demand has risen for special cables. Take for example drag chain cables in conjunction with international approvals; this is an area which has grown rapidly in importance over the last few years, mainly because of our export-oriented machine manufacturers. Fifteen years ago we had hardly any inquiries about halogen-free control cables meeting extreme fire protection requirements. Nowadays, this is part of the standard. In this regard, the requirements laid down by the Construction Products Regulation is another topic with major implications. Furthermore, the materials used to make cables and wires have also changed; as seen in the REACH Regulation and RoHS Directive. Basically, the pace of business has accelerated, but thanks to our extensive warehouse range and flexibility to meet individual requests, we can find solutions quickly.
As engineering manager, what special challenges do you face and how do you deal with them?
Our work is very diverse. We deal with customer support, standards and the relevant certifications, new and enhanced product development and, of course, the catalogue, i.e. the data sheets detailing the product characteristics. It's important to maintain an overview and work meticulously; our customers rely on our technical data, and installation and assembly information. Everyone in our department has to be able to do everything; the specialist is also required to be a generalist: standards are updated, product variety is increasing, and our catalogue is extensive. 25 years ago it had 90 pages and was more like a booklet. Today it contains nearly 1200 pages. Its extensive technical appendix has turned it into a kind of reference book. It's this diversity that makes daily work and business so exciting.
In your opinion, what makes HELUKABEL so technically unique?
Safety. We test and verify. We have our own laboratories and test centres with state-of-the-art equipment both in our central engineering department here in Hemmingen and at our cable manufacturing plants in Germany and China. Just last year, an extensive investment was made in additional test facilities, which now allows us to gain more precise information about the real-world performance of our cables and to simulate customer applications. For example, we can test cables for moving applications under arctic conditions at -60°C (-70°F), and cables used in high temperature environments up to +200°C (+392°F). We also work very closely with leading test and certification companies, which means we can manufacture our products with the certificates required for national and international markets. Among our most important approvals are VDE, HAR, UL/CSA, CCC, EAC, DEKRA and DNV GL. Many of these external certification companies perform tests during production to guarantee the quality of HELUKABEL products on-site. Even if cables and wires deviate from specific regulations, this allows us to test and certify them in accordance with existing VDE standards and issue a VDE Registration Number. In my opinion, our customers can be assured that they're in compliance in all respects.
You're also the contact person for customers with technical problems. Are you always able to help them?
First, let me point out that the long-term cooperation and exchange with our customers means they often know a lot about our products. The result of this is that they ask increasingly differentiated and specialised questions. Thanks to my 35 years of experience in the cable industry though, I'm glad to say I'm rarely lost for an answer. At HELUKABEL we always find a solution, and if necessary, we call upon the expertise of our colleagues at the production plants. If we don't initially find an answer to a specific problem, we carry out tests in our laboratories and test centres. This means we can promptly answer questions about the chemical resistance of an outer sheath, for example. So yes, we do always find a solution! We develop them in customer dialogues, and if requested, will gladly do on-site appointments.
You're currently preparing your successor to take over when you retire in 2020. What will you miss most about your job?
I've always loved the variety of my job and working in my department: every day you could be sure there'd be some new task or problem awaiting you. But you shouldn't take yourself too seriously as an individual; we've only mastered all these challenges over the years because we've always worked as a team. This applies particularly to customer support; when colleagues are confronted with a complex question from a customer, they ask around. All team members draw on their experience to make a contribution to the solution.
What will you do with your free time?
My plan is to "clock more laps", in other words, go running more often. I first discovered and nurtured this passion a good 10 years ago. Open cross-country races have turned into half marathons; and half marathons into marathons. While running, everything around me becomes quiet and I can listen to myself. It's a great experience. Unfortunately, though, I've been too busy lately to train regularly. Nevertheless, I'm already looking forward to the next Ditzingen Sponsored Walk and Run, a big fundraising event for the Cystic Fibrosis Charity, and one I have been participating in with the HELUKABEL running team for years. Until then, I'll be looking after the house and garden; and, as everyone knows, there's always plenty to do there!
HORST KAPPLER HAS TO DECIDE!
| | |
| --- | --- |
| Classical or Rock? | Convertible or SUV? |
| ➜ Short and brief: my favourite is Marc Knopfler. | ➜ Both are aesthetically pleasing, but I wouldn't get either. I place a lot of value on space; so, the size of the trunk is the most important criterion for me when choosing a car. |
| Beer or wine? | Fizzy or still water? |
| ➜ Clear vote for wheat beer! | ➜ Fizzy – refreshes more. |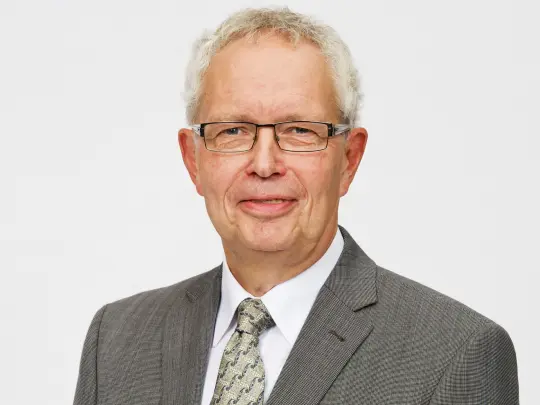 Horst Kappler (65) has been with HELUKABEL for 26 years. (© Tobias Bugala)
| | |
| --- | --- |
| What do you like best: savoury or sweet snacks? | Tea or coffee? |
| ➜ I don't have to think about that too long: sweet! It always fits, in every way. | ➜ One cup of coffee with breakfast is enough for the whole day! |
| Football or tennis? | Fish or meat? |
| ➜ Actually, every type of sport interests me. If I must decide: Football! And my inclination to certain club colours is surely well known… | ➜ Meat – prepared on my own grill. |
| Camping or all-inclusive? | |
| ➜ I would prefer all-inclusive; comfort is in the foreground when on holiday. | |
Back