60 Years of Cable Handling Experience
The HELUKABEL subsidiary KABELMAT celebrates its anniversary and looks back on a successful history.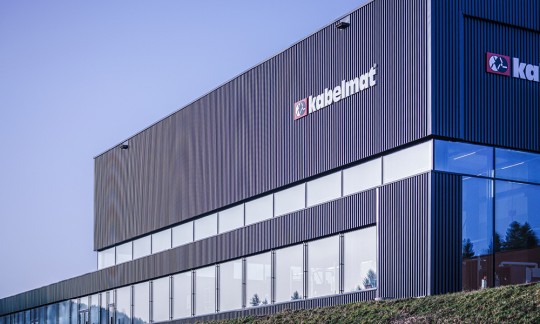 A milestone birthday for KABELMAT Wickeltechnik GmbH: a subsidiary of the HELUKABEL Group, based in Glatten, Germany, is celebrating its 60th anniversary this year. Efficient cable handling has always been the company's specialty, but over the years it has also developed solutions for handling other products. This anniversary gives us the opportunity to take a look at the exciting history of KABELMAT.
It was 1963 when Hans Deissenberger founded KABELMAT in Grünmettstetten, on the edge of the Black Forest. His idea was to bring order to the warehouses of cable merchants and electrical companies, where cables were often haphazardly displaced. The first cable ring storage system, which is still available today under the name MATBOI, was created, and laid the foundation for KABELMAT's success story.
At the end of the 1960s, the company set up its first own production facility and greatly expanded the workforce. In the 1980s, KABELMAT began to manufacture coiling and tying machines, which were in ever-increasing demand due to emerging automation. Machines were developed for the production and processing of fiber optic cables, which were becoming increasingly popular. By the end of the 1990s, many machines had been introduced, such as the MOTROL, UMROL, PORTROL, RINGROL and TROMROL series, which are still in the product range today.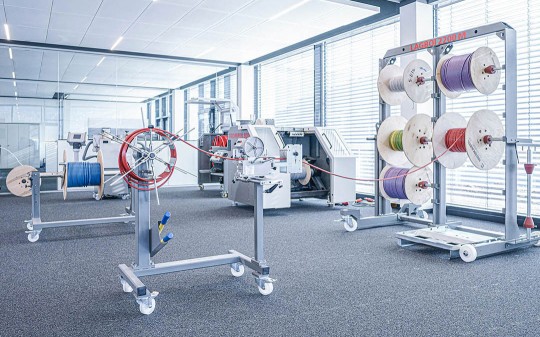 The company gained increasing recognition for its innovative solutions in cable and wire handling. Other ideas were also put into practice: KABELMAT produced machines for winding chains, candle wicks, sausage casings, strings for tennis rackets and even cigarettes. To this day, the company has a strong presence in the handling of steel cables, hydraulic hoses, plastic and aluminum pipes.
In 2005, the company relocated to nearby Glatten. KABELMAT became part of the HELUKABEL Group in 2009 and the current head office was inaugurated in 2019. Since then, the areas of cable handling and automation have been further strengthened - with the aim of offering customers tailor-made complete solutions from a single source. As an experienced and globally established specialist in winding technology, KABELMAT is an important part of the HELUKABEL portfolio and an integral part of the company.
Back